Spare parts availability (converter hardware components):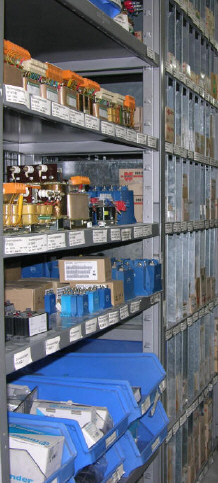 Bm Service GmbH provides comprehensive spare parts, repair, modification, customising and consulting services for Bm Elektronik GmbH frequency converters, harmonic filters, electronic reversing switches, DC drives, subsynchronous converter cascades, UV lamp controls and inverters for generating ozone.
Please quote the number of your Bm delivery order and the converter type indicated on the nameplate in all requests for spare parts. You can find the nameplate in the field for the control electronics and the control system, and the same information is likewise contained in the documentation.
Bm Service GmbH additionally offers various services as a subcontractor of Vacon Germany. Repairs to Bm I converters are our speciality, but we also have considerable expertise in U pulse converters.